Tags
client for life, crown point homes, dyer homes, Existing Home Sales Surge into Summer [INFOGRAPHIC], free home search app, happy indiana clients, Highland Home, Keller Williams, Keller Williams in Schererville Indiana, Keller Williams NW Indiana, Keller Williams NWI Indiana Realty, keller williams preferred realty, kim odegard team, ko team, northwest indiana homes, northwest indiana real estate, NWI Keller Williams, Saint John Homes, schererville homes
Some Highlights:
Existing Home Sales reached their third highest mark this year in May.
Inventory of homes for sale has dropped 8.4% since last year, marking the 24th consecutive month of year-over-year declines.
NAR's Chief Economist, Lawrence Yun had this to say: "Those able to close on a home last month are probably feeling both happy and relieved. Listings in the affordable price range are scarce, homes are coming off the market at an extremely fast pace and the prevalence of multiple offers in some markets are pushing prices higher."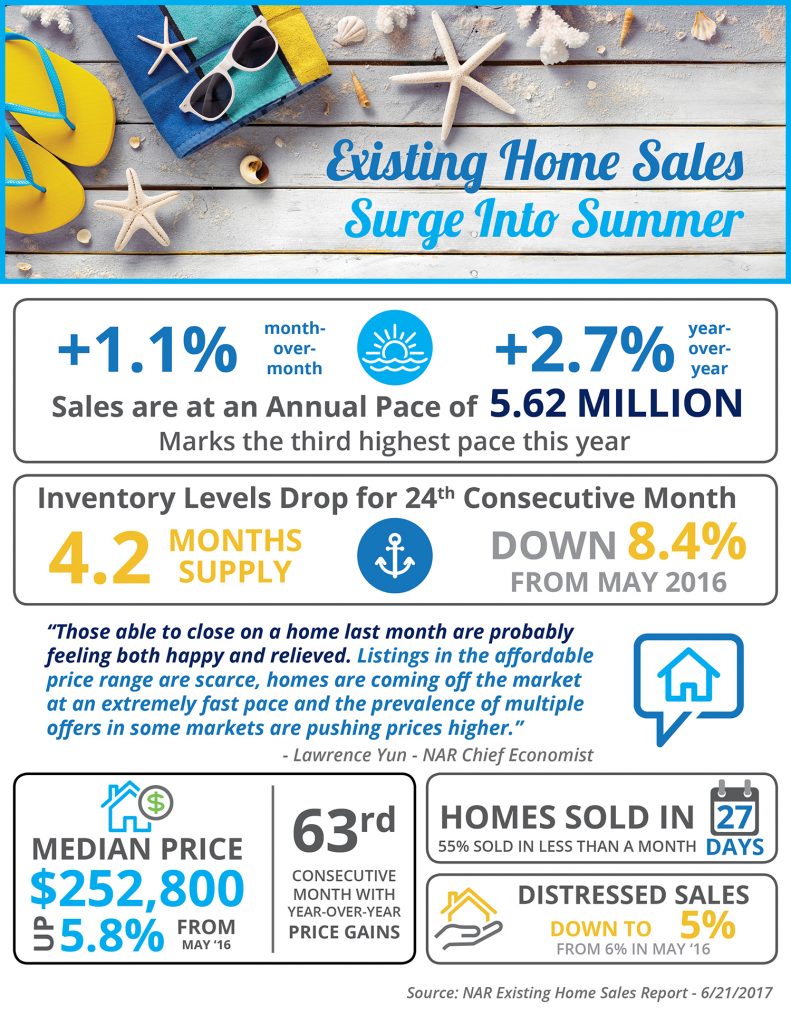 Don't let the real estate
opportunity of today's market pass you by. Thinking about buying or selling? I
specialize in your area, and I can help you decide if now is the right time for
you to buy or sell. Call me at 219-671-1111, I'm committed to helping you realize your dreams.