Congratulations on your anniversary with our KO Team. We greatly appreciate and value your hard work and success. We look forward to many more successful years with you!
Happy Happy 1st Anniversary Lynn Bainer!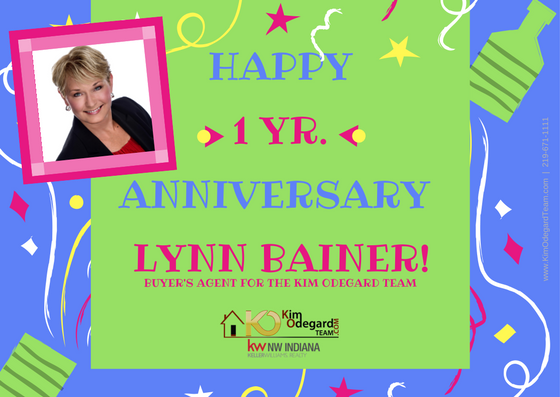 If you are considering a purchase this year, let's get together and evaluate your ability to do so. I can be reached at 219-671-1111.