Tags
client for life, crown point homes, Do You Know the Real Cost of Renting vs. Buying? [INFOGRAPHIC], dyer homes, free home search app, happy indiana clients, Highland Home, Keller Williams, Keller Williams in Schererville Indiana, kim odegard team, ko team, northwest indiana homes, northwest indiana real estate, NWI Keller Williams, Saint John Homes, schererville homes
SOME HIGHLIGHTS:
Historically, the choice between renting or buying a home has been a close decision.
Looking at the percentage of income needed to rent a median-priced home today (30%), vs. the percentage needed to buy a median-priced home (15%), the choice becomes obvious.
Every market is different. Before you renew your lease again, find out if you could use your housing costs to own a home of your own!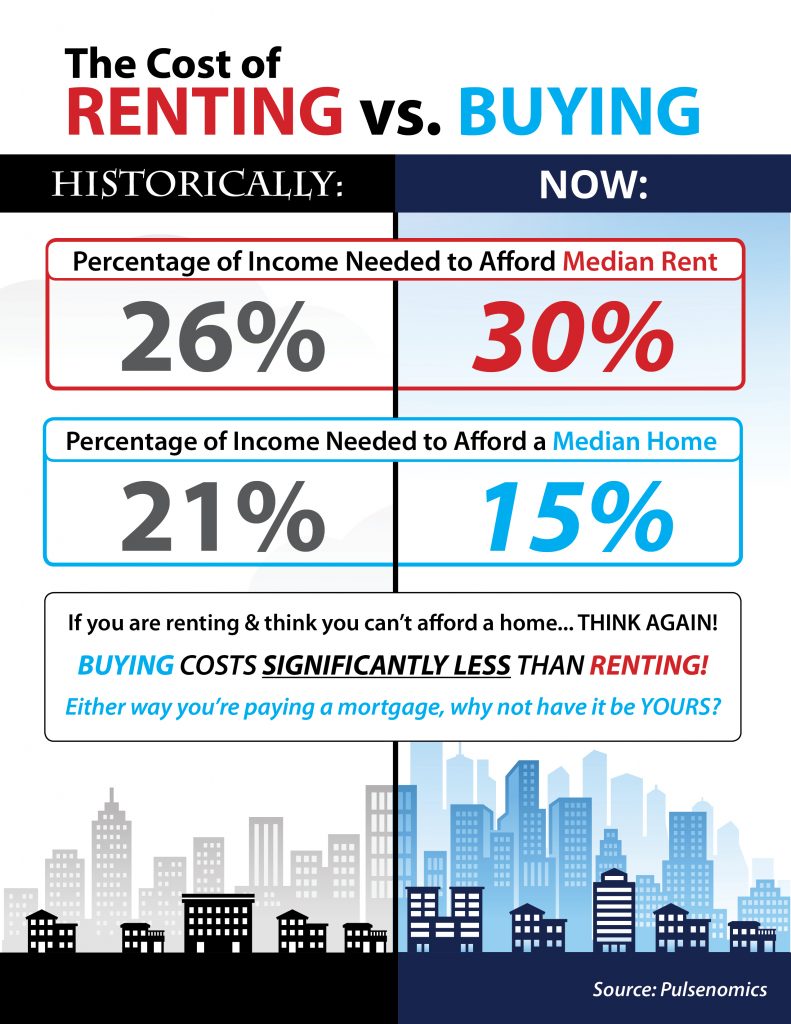 If you are looking for a new place to call home… There are many great Northwest Indiana area homes for sale. Buying sooner rather than later could lead to substantial savings. Call me at 219-671-1111.