Our Heart is FILLED with Thank-you's!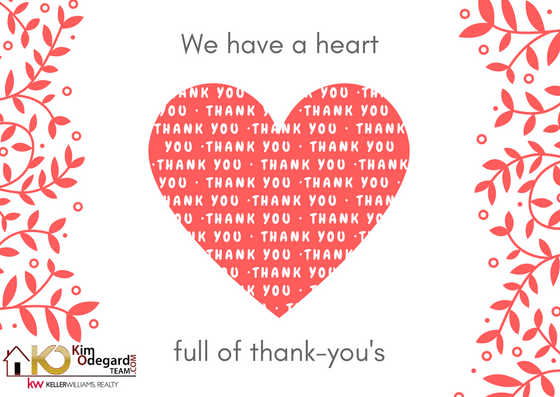 If you are apart of our Facebook community you would have seen a whole lot of action on our page today. If you have not…. be sure to stop on by https://www.facebook.com/kimodegardteam/
We appreciate each one of you for all your kind words, calls, emails, likes, love, shares, referrals, confidence…….I could go on and on!

Just thought you should know YOU are appreciated!
If we can help you or someone you know with buying or selling their home. Give us a call at 219-671-1111. Check out what others are saying about us in their OWN words!