SOLD in Merrillville, Indiana by the Kim Odegard Team.
Congratulations to Nate & Amanda.
"I have no doubts that had we not met her, we would not be closing on our dream home in a month." …… read more http://www.kimodegardteam.com/testimonials/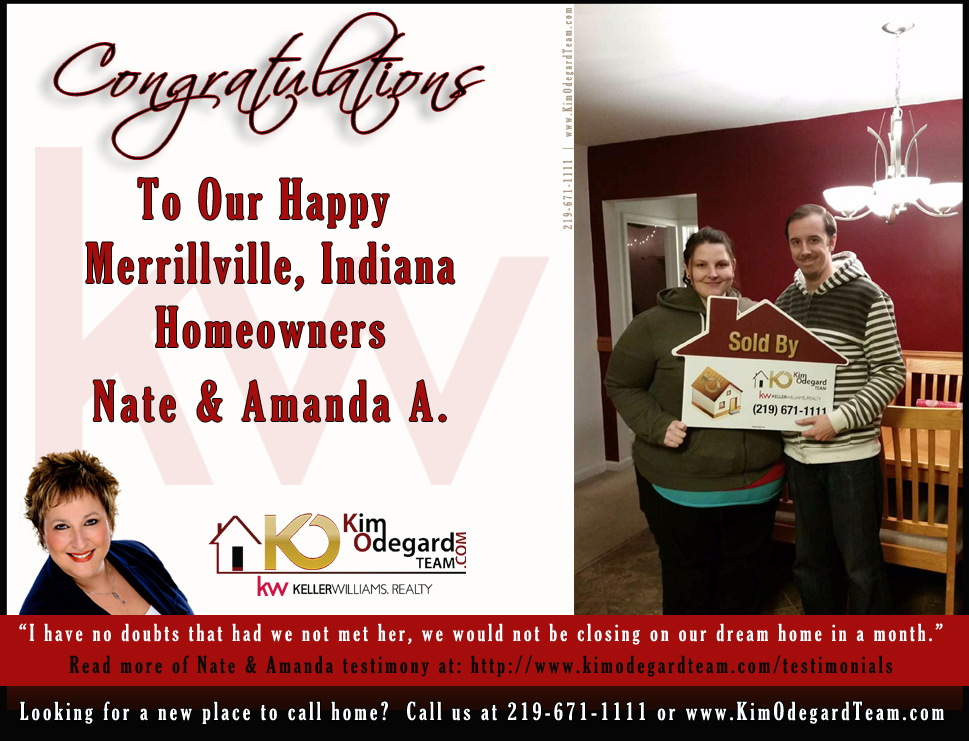 If you are ready and willing to buy, let's meet up to determine if you are able to today! Call us at 219-671-1111.
#kimodegardteam #kellerwilliamsnwirealty #merrillvilleinhomes